How to Buy the Best Snake Plants for Your Collection
Discover the best places to buy snake plants, online or in-store. Learn how to pick the healthiest snake plants out of the options.
TL;DR
finding the right place to source a healthy snake plant is important
learning what a healthy plant looks like will help you choose the best sansevieria for your collection
acclimating your snake plant into your home will ensure it adapts to its new environment quickly
There is always excitement in the air when we buy plants.
The thrill of going out to buy one plant and coming home with a front seat full of other companion plants! Don't deny you haven't done that before!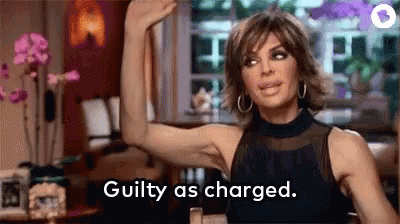 This article will explore where you can source your next snake plant (or two). We'll list down the online shops available and give you ideas for some traditional brick-and-mortar stores.
So grab a coffee, and let's begin!
Where to Buy Snake Plants In-Store
We choose to select our plants in person whenever we have the option.
It allows you to choose the best specimens and also do a preliminary check of the condition of your plants. We'll explore what to look for later in this article.
After all, you want to give your plant babies the best opportunity for survival.
Plus, you are introducing it to your other babies and do not want to introduce any unwanted snake plant pests or diseases.
Snake Plant Lowes Selection
Lowes has a great range of snake plants in its plant section.
It is hard to walk into their store without taking a stroll past the plants of the week. Honestly, you never know what you'll find! Sometimes you may strike it lucky and find some hidden snake plant gems sitting amongst the other plants.
Look at what a Reddit user (akjax) found on their travels through the plant aisle.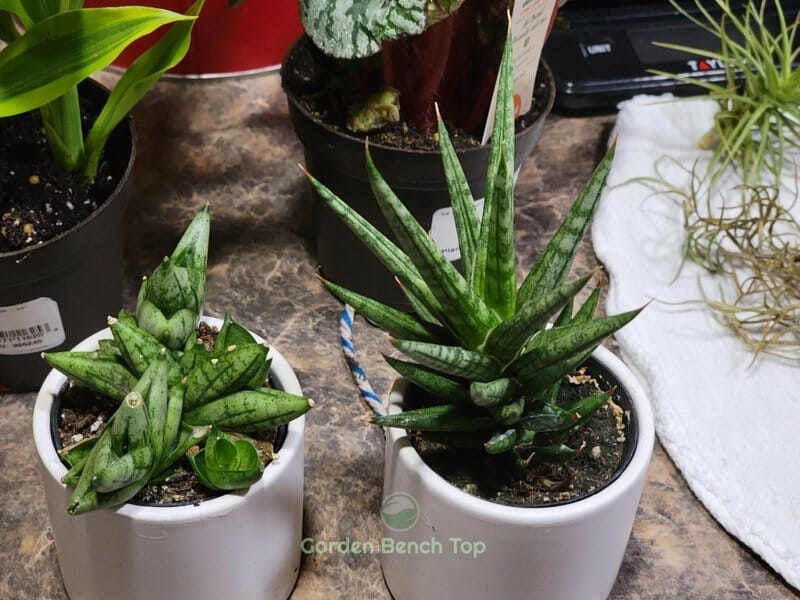 Unfortunately, like many large department stores, it is common for plants to be generically labeled, or worse, with no identification or care instructions at all!
From their appearance, we'd have to agree with the comments on the Reddit post that they look a lot like Sansevieria Francisii and Sansevieria Boncel.
Snake Plant Home Depot Selection
Another big player in the snake plant department stores is Home Depot.
However, unlike Lowes, the snake plant Home Depot range is limited.
Most snake plant fans report only seeing the more common varieties of snake plants in Home Depot, such as Sansevieria Trifasciata and Sansevieria Boncel.
However, where Home Depot lacks variety, they make up for the quality and size of snake plants.
As demonstrated by another Reddit user (Cutesboi), who struck gold with a vast Trifasciata for a cool $20!
Snake Plant Walmart Selection
Walmart also has a good range of snake plants to choose from. That said, the depth of variety and quality will vary from Walmart to Walmart.
However, the good thing about buying in-store is that you can pick and choose healthy plants from what is available on the plant racks.
Bear in mind snake plants are tough and hardy, so a little bit of superficial damage can be overlooked if most of the plant looks to be in good health.
Look at this gem of a Sansevieria Hahnii Sublimebro from Reddit scored in their local Walmart.
Snake Plant Ikea Selection
Another great option to pick up a snake plant is a Swedish brand we have all embraced, Ikea.
Their plant section can be overwhelming, with the shelves full of beautiful greenery. Plus, the quality is astounding. So good, in fact, that we can't resist touching and pinching some of the leaves just to confirm they are real!
One of the main advantages of Ikea is that they are reliable. You know they will have a large assortment of plants available. This means you can be as selective as you want with the particular snake plant you take home. Compared to some of the other big retailers, which may only have a scattering of snake plants available.
Where to Buy Snake Plants Online
If you don't have the option of going to select your plants in person, your next best option is to order online.
This comes with some significant disadvantages.
It can be a lottery what you receive, and you never know what to expect when you open your home-delivered package.
The approach that has worked for us is to have no expectations.
Expect the snake plant you receive to be in distress (as you would expect it to be after being knocked about in a box with no light).
Be proactive and nurture your new plant to help it acclimate to its new home (check out our guide to acclimating plants after shipping).
Take plenty of photos at the beginning. And if you are worried about your plant's survival, immediately contact your supplier and start a conversation. That way, you will have a record of your concerns and a good foundation for a refund (but hopefully, it doesn't come to that).
Buying Snake Plants on Amazon
Snake plant fanatics searching for a Sansevieria Trifasciata will have no problem finding options on Amazon.
However, if you are after a specific variety of snake plants, your options may be limited.
It is important to note when you are searching for snake plants on Amazon, make sure you type in 'Snake Plants Living Plant'.
We're embarrassed to admit we accidentally ordered an artificial plant, thinking it was a beautiful, healthy live plant.
Since Amazon comprises many merchants, it is hard to discuss quality since it will vary depending on who is selling snake plants at the time of your search.
The best approach to determining if a supplier is reputable is to check their reviews on the Amazon platform.
TOP TIP
The default setting for Amazon reviews is 'Top Reviews'. Click the arrow dropdown and change this to 'Most Recent'. We feel it is a better indicator of the quality and experience you will have if you purchase through them, significantly if the business has recently changed ownership.
Buying Snake Plants on Etsy
Etsy is another great online option for purchasing a snake plant.
Like Amazon, you are dealing with individual stores or merchants on Etsy.
Unlike Amazon, you will generally have more choices of snake plant varieties (depending on the sellers available at the time you are searching).
Although not always the case, one of the advantages of Etsy is the plant seen in the image is often the plant you will receive in the package. However, we recommend starting a dialogue with the Etsy seller and requesting more photos of the snake plant for sale.
Buying Snake Plants on Gumtree
The last online marketplace we will explore is Gumtree.
The snake plant variety and quality on Gumtree are a bit hit-and-miss.
It is, after all, peer-to-peer sales, so you are often dealing with other plant enthusiasts and hobbyists that are selling off propagated stock or plants they no longer need (as if any plant can ever overstay their welcome! 😜)
More often than not, the image of the plant for sale is the plant you will receive. However, like the other online merchants, we always encourage our community to ask for real-time snaps of the snake plants for sale.
Given that the people selling on Gumtree are private sellers, we recommend quarantining any plants you purchase for at least one month. You do not know what hitch-hikers may come with the snake plant (i.e., pests & diseases), and it is better to be safe than sorry.
Better yet, request an inspection of the plant before you complete the purchase!